For all queries relating to Pretty In Cash, please contact us -
Email: support@prettyincash.com
or Anna-
Email: anna@prettyincash.com
Please note that we have stopped offering affiliate support via ICQ due to reliability issues and dropped messages. Email is the preferred method of offering affiliate support.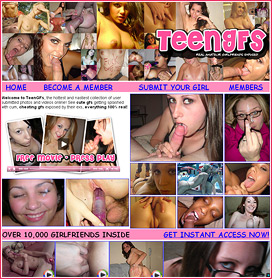 The only legal, 2257 compliant real ex-gf / teen girlfriend website online! TeenGFs is updated daily, has 4 tours, and plenty of content, hosted promo and banner tools.
Signup Now!
50% Lifetime Revshare
$30PPS
Merchant Account Cascading Billing
Signup Now!